Osprey Hydraulics Reservoir 3.0L
Osprey Hydraulics Reservoir

Item Code: 334203
Osprey's newly designed Hydraulics™ Reservoir is a cut above the rest with MPE film technology, providing the taste-free qualities of polyethylene with the added benefit of extra strength and durability. This allows it to handle hot water and it's BPA & PVC free. The HydroStatic™ backer plate creates a wider and lower profile improving on the traditional reservoir that barrels out and forms a straight tube when filled, interfering with a pack's ability to fit the body. The HydroStatic™ plate shapes the reservoir to ensure pack fit is preserved for optimal stability and comfort. Direct welded HydroStatic™ plate maintains low & wide reservoir profile. Anatomical shape keeps water weight steady and close to the body.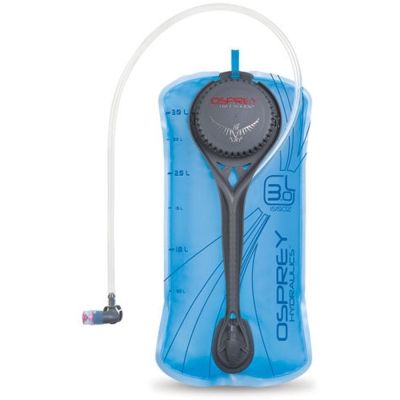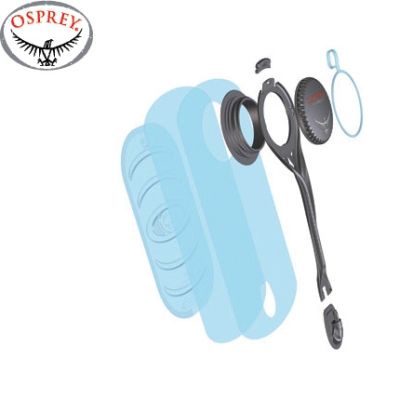 Price: RM 139

Features:

Taste-Free bladder: The special film with inner surface as smooth as glass, keeps water for days and even weeks without changing taste. No plastic taste. Due to the special molecular properties of the bladder, this system is very hygienic, easy to keep clean.

Taste-Free tube: The special co-extruded tube has a glass smooth inner surface without any taste.
Streamer ON/OFF Flow Valve: A high flow silicon bite valve (patent pending). Leak free, automatic shut-off.

Dirt Shield: Shield to keep the water in and the dirt out whether you are in-transit or on trail.


» Metallocene PE high strength & taste free film (BPA & PVC free)
» Anti-microbial formula to prevent bacteria & mold
» 3/4 turn cap quick and secure open/close
» Wide mouth opening provides easy fill & access for cleaning
» Lightweight, low profile handle for easy fill and pack insertion with dual sided hose exit
» Size: 2 Liter- 9.5" H x 7" W x 4" D

* Dealing method: POS Laju
* Shipping Cost: W.Malaysia RM 6, E.Malaysia RM 8
* Payment method: Maybank2u