Laptop Sling Bag

Item Code: EKS616EBK


The Camber offers easy carrying and hard-shell EVA protection for fragile netbooks, ultra-portables, or ultrathin laptops up to 13". Inside the EVA shell, you will find a memory foam padded back panel and plenty of room for power adapter and accessories.

The Camber's clever 'incline' design allows the outer EVA shell to double as a convenient travel desk or lap stand for a vastly improved typing position. No more cramped hands from typing on a tiny keyboard.

On its back, the Camber employs a clever quad-surface dual Velcro interface strap system, for quick changes between sling and briefcase carrying, or even removal for stowing inside another bag.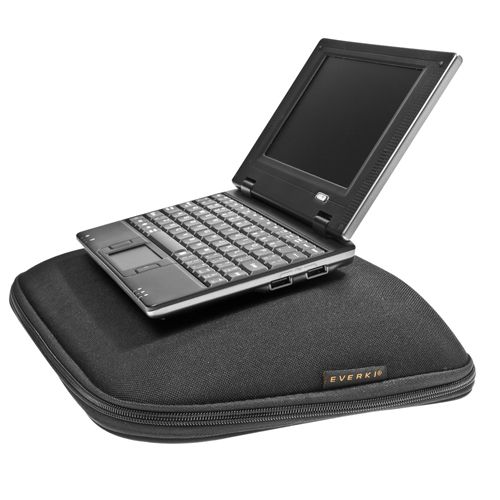 Price: RM 95

Features:

* Laptop / netbook Size: 7 to 13.3"
* Colour: Black
* Material: EVA / Memory foam
* Weight: 0.56 kg
* Dimension (LxWxH) cm : 6.6 x 33.5 x 26
* Compartment Dimension (LxWxH) cm: 3.5 x 32 x 25


» Elastic Snug-Fit™ compartment secures netbooks or ultraportable laptops up to 13"
» Protective EVA hard outer shell and memory foam back panel
» Elastic corner restraints hold laptop in place
» Quad-surface dual Velcro interface strap system (sleeve/briefcase/sling conversion)
» Clever 'incline' design doubles as a desk or lap stand
» Self-healing zippers

* Dealing method: POS Laju
* Shipping Cost: W.Malaysia RM 6, E.Malaysia RM 8
* Payment method: Maybank2u