Laptop backpack (Sleeve included)

Item Code: EKP114NBK

With understated styling and thoughtful design, the dual-compartment Guide laptop backpack is ideal for the mobile professional. The included sleeve provides protection for up to 15.4" laptops.

Our non-intrusive elastic Snug-Fit™ laptop compartment easily stows away when not carrying a laptop, giving you the option to use the Guide as a multipurpose or weekend bag. An independent zippered accessory compartment includes a variety of multifunction pockets for accessory organization while the front quick-stash slot keeps important items close at hand.

Exterior features include dual side pockets ideal for water bottles or other small items, integrated shoulder strap headphone cord management, reinforced hand-carry grip, and a ruggedized water-resistant bottom cover.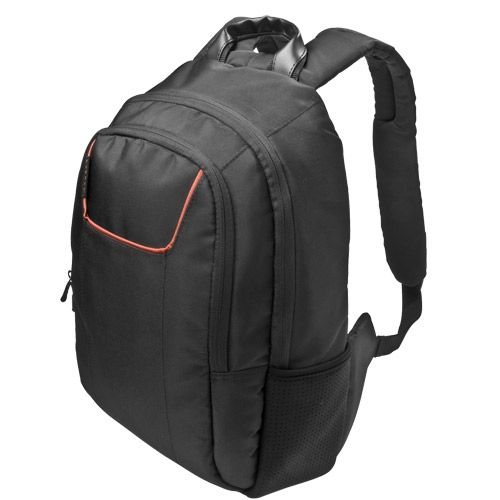 Price: RM 219

Features:

* Laptop Size: up to 15.4"
* Colour: Black
* Material: Polyster
* Weight: 0.90 kg
* Dimension (LxWxH) cm : 18.5 x 30 x 47
* Compartment Dimension (LxWxH) cm: 3.5 x 28.5 x 37.5


» Includes sleeve for up to 15.4" laptops
» Elastic Snug-Fit™ laptop compartment secures laptop
» High contrast lining makes items easy to find
» Large outer pocket for keeping items within quick reach
» Elastic side quick-stow pockets
» Ergonomic back pad and padded shoulder straps
» Convenient pockets for hiding excess straps
» Integrated shoulder strap headphone cord management
» Interior zippered pockets for securely storing items or documents
» Self-healing zippers
» Ruggedized water-resistant bottom cover
» Zippered shoulder strap pocket for storing small items
» Reinforced hand-carry grip

* Dealing method: POS Laju
* Shipping Cost: W.Malaysia RM 12, E.Malaysia RM 15
* Payment method: Maybank2u